As the apartment is located right in the center of Paris, it's easy to get wherever you want in the capital within a few minutes by transportation.

- One of the best thing about living in St Michel is that you have direct access to both airports of Paris (CDG Charles de Gaulle-Roissy at the north and Orly at the south) within 30 minutes approx thanks to RER line B. It's easy to catch and perfect to start your stay in the capital by saving money avoiding thus expensive taxis from the terminal airports.
There is also on St Michel RER line C which goes across Paris from west to east and which can lead you to Versaille for example.

-There are the very convenient metro lines 4 + 10, downstairs the apartment on Place St Michel. And at 5 minutes walk from home, you can find Châtelet station with its numerous lines going everywhere in Paris (metro 1, 4, 11) and RER A with for example direct acess to Disneyland Resort Paris).

- There are also bus stops on Pace St Michel, bus n° 21, 27, 38, 82, 83, 84, 85, 86, 87, 89.

-You can also find many velib (bicylces) to rend to get a ride in Paris.

- If you want to enjoy a romantic trip on the Seine, go on board the Bâteaux Mouches just down the quay at Saint Michel-Notre Dame.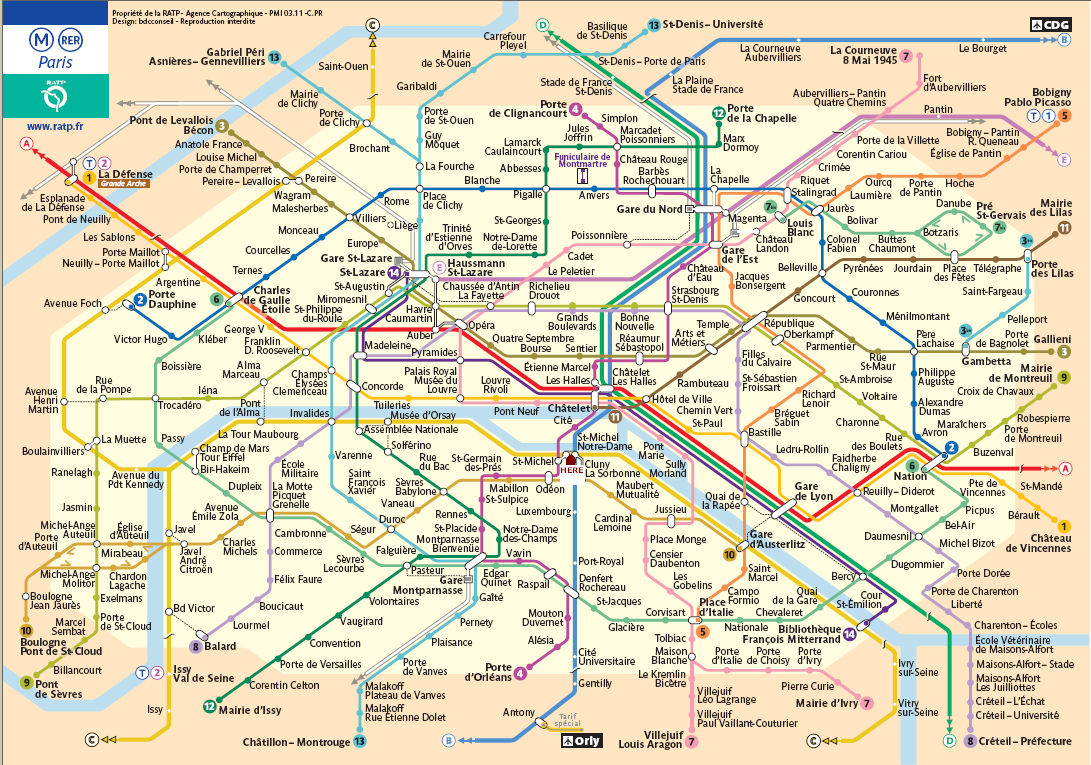 To enlarge the map, click on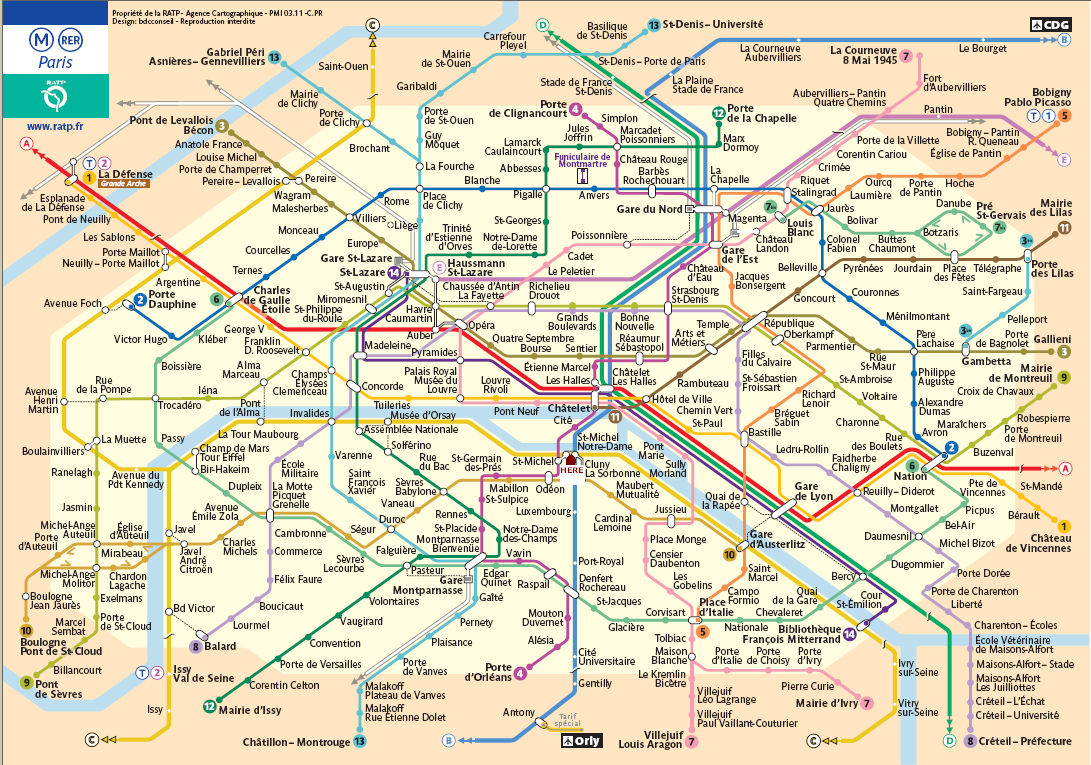 metro-rer.png